On Tour 2023
Choosing Children
Interactive theatre experience.
Exploring to what extent new reproductive technologies should impact the type of children we have in the future?
Available online
Playing God
2017-19
Interactive Virtual Reality Experience and installation for VR Headsets
Challenges its audience to explore how the audience would deal with a humanitarian crisis themselves.
Recent Work
The Diary

Object Memory
@Phoenix Cinema and Art Centre
Leicester
20 Jan – 19 Mar 2023

An interactive artwork about Wet Bulb Temperatures and migration.
In Development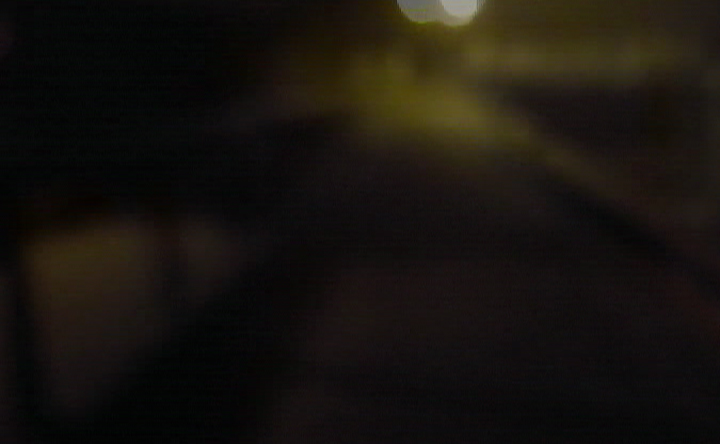 Tyranny of Merit
Expanded theatre experience.
It challenges audiences to consider what is fairness in society.
Select Previous Work
Seventeen Nights
(From Portraits of a Utilitarian Love Series)
2014
12 mins
HD Digital Video
Click for more details
Afters
(From Portraits of a Utilitarian Love Series)
2013
8 mins
HD Digital Video
Click for more details
The Wait
(From Portraits of a Utilitarian Love Series)
2011
8 mins
HD Digital Video
Click for more details
Happiness
(From Portraits of a Utilitarian Love Series)
2010
5 mins
Digital Video
Click for more details
The Eye
2012
3 mins
HD Digital Video
Click for more details
Hegemony
2007
5mins
Digital Video
5.1 Surround Sound
x=1, y=0, z=x or y
2005
3 Mins
Digital Video
Darkness
2005
continuous Loop
Digital Video
3 Screen Installation
The Fade Out
2004
60 Mins
Digital Video
Dreaming is Knowing Nothing but Everything is Real
2004
3 Mins
Digital Video
Lemelson
2003
continuous Loop
VHS
Time
2002
10 Mins
Digital Video
Post Modern Painting
2002
Continuous Loop
Digital Video
A full list of titles and the films can be provided on request info@benfredericks.co.uk
---
Home | Select Artist Work | CV | About | Contact
---
CV
Ben Fredericks
Born: 1982 in Nottingham, UK
Lives and works in Leicester, UK
Select Exhibitions | Projects:
2023
Object Memory, Phoenix, Leicester, UK
2022
Rock Paper Scissors, Alex Ruhl, Venice Biennale, Venice, Italy | Producer
Archive of the Unseen, Christopher Samuel, Wellcome Collection, London UK | Producer
2020
VR Days, QUAD, Derby UK
2019

Storytelling in the Fourth Industrial Revolution, Ruskin Gallery, Cambridge, UK
Hyper Festival, São Paulo, Brazil
Aesthetica Film Festival, York, UK
Frequency Festival, Lincoln, UK
Leicester XR, Leicester UK
Raindance Film Festival, London UK
Cannes XR, Marché Du Film Festival de Cannes, Cannes France
2017
FORMAT Festival, QUAD, Derby UK
2016
Celebrating the Pixel, Jason Wilsher-Mills | Producer
New film work, Jack Haslam | Producer & Artist
My Life (the Shape Open 2016), Guest Projects, London UK | Production manager & Curator | Shape Arts
2015
Illham; Museum of Islamic Art, Doha Qatar | Co-curator with British Council | Shape Arts
Illham Commissions: Juan delGado, Omeima Mudawi-Rowlings, Jason Wilsher-Mills, Rachel Gadsden, Safiya Al Bahlani, Aisha Hassan Khalfani & Nouf Mohammed Al Kobaisi; Museum of Islamic Art, Doha Qatar | Production manager with British Council | Shape Arts
Strange Love (Shape Showreel); Central Saint Martins, University of the Arts London UK | Curator | Shape Arts
2014
[In]visible (the Shape Open 2014), Shape Gallery, London UK | Production manager & Curator | Shape Arts
2013
Incubarte 6; Centre del Carme/La Llotgeta, Valencia Spain
Liminal; Camberwell Space, London UK
Disability Re-assessed (The Shape Open 2013), Nunnery Gallery, London UK | Production manager & Curator | Shape Arts
2012
Re-Vault; Zigfrid von Underbelly, London UK
Music vs Film; Book Club, London UK
First Four, Lauderdale House, London UK | Production manager & co-curator | Shape Arts
The Shortlist 5, Swiss Cottage Gallery, London UK | Production manager & curator | Shape Arts
The Shortlist 4, Shape Gallery, London UK | Production manager & curator | Shape Arts
2011
Uninterpreted, Shape Gallery, London UK | Production manager & curator | Shape Arts
2010
Film-Video-Performance (Shape Showreel) – Wimbledon Space; London UK | Production manager & curator | Shape Arts
Animate, Shape Gallery, London UK 2010 | Production manager & co-curator | Shape Arts
2009
Science-Art, Shape Gallery, London UK | Production manager & curator | Shape Arts
2005
All together at once at the same time; Colony, Birmingham UK
2004
Your Thoughts Are Golden; City Space, Birmingham UK
This Is It; The Works Gallery, Birmingham UK
2003
B.R.O.S.S #1; BIAD Gallery, Birmingham UK
Education
2002-05 BA (Hons) Fine Art, Birmingham Institute of Art and Design, Birmingham
2001-02 BTEC Foundation, South Nottingham College, Nottingham